Dr Daniel Fitzgibbon
BSc BDS DClinDent(perio)
Specialist Periodontist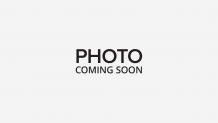 Dr Fitzgibbon graduated with his Bachelors of Dental Surgery (BDS) from the University of Otago in 1998. Prior to commencing his dental studies he completed a Bachelor of Science (BSc) at Otago with majors in physiology and anatomy. While completing this degree, Dr Fitzgibbon was involved in preclinical research using PCR to explore the influence of growth factors (TGF-beta and IGF) on oncogene expression in deer antler cells.
After gaining his BDS, Dr Fitzgibbon traveled overseas to enter private dental practice in Sydney, Australia for 3 years before returning to Auckland to continue private practice for a further 4 years, refining his skills as a general dentist.
During this time he developed a keen interest for periodontology, which ultimately lead him back to the University of Otago to complete a Doctorate in Periodontology. While completing his Doctorate, Dr Fitzgibbon was actively involved in education as a clinical lecturer, teaching undergraduate students aspects of general dentistry and periodontology.
Dr Fitzgibbon's Doctorate Thesis involved preclinical evaluation of immediate loading of Dental implants. This research has direct clinical relevance, allowing Dr Fitzgibbon to apply his detailed knowledge and practical experience in the field of dental implants directly to the clinical setting. In addition, Dr Fitzgibbon has developed specific interest in the surgical and non-surgical treatment of patients with advanced periodontitis, which often involves a multidisciplinary approach to management.
Dr Fitzgibbon is a Registered Specialist Periodontist, a member of the New Zealand Dental Association, the Australian & New Zealand Academy of Periodontology and the New Zealand Society of Periodontology. He joined the Institute of Dental Implants and Periodontics as an Associate in 2008.