Priyanka D'cruz
BHSc Oral Health
Oral Health Therapist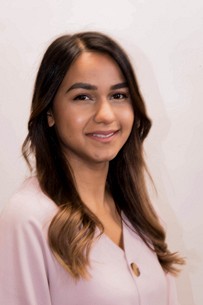 Priyanka graduated with a Bachelor of Science in Anatomy and Physiology in 2010 followed by a Bachelor Oral health in 2013 from the University of Otago. After finishing her studies, Priyanka moved back to Auckland. She worked in several private general dental practices around Auckland before joining the Institute of Dental Implants and Periodontics in 2019.
Priyanka regularly attends continuing education courses and has also been a past secretary for the Auckland branch of the New Zealand Dental Hygienists Association (NZDHA). She is enthusiastic about providing a warm and welcoming experience for her patients while promoting good oral hygiene. She strives to make each visit comfortable and stress-free. She is passionate about preventative dentistry and loves educating and empowering her patients to do the best they can for their oral health.
In her spare time, Priyanka enjoys spending quality time with her family and dog Odin, going for long walks/hikes, reading, and baking.