Dental Hygienist Services
Do you need a referral to see a hygienist at the Institute of Dental Implants & Periodontics?
No. You can refer yourself. Phone us for an appointment today. We offer dental hygienist appointments to self-referred patients; this means that even if you are not a patient at the Institute of Dental Implants and Periodontics, you can make an appointment to see one of our hygienists. If you have had a history of gum infection/ disease or had teeth replaced with dental implants you will need regular professional maintenance in order to ensure long-term health of your mouth. Call us for an appointment today on 524 9002.
Why attend the Institute of Dental Implants & Periodontics for your dental hygiene maintenance?
A dental hygienist appointment at the Institute of Dental Implants and Periodontics is likely to be different to any dental hygienist appointment you have previously experienced. We are a specialist periodontal and dental implant practice dedicated to providing treatment for gum, periodontal disease and dental implant maintenance. Our hygienists work under the direction and protocols of Dr Michael Danesh-Meyer, a specialist periodontist, to provide a premier standard of care.
What can I expect during my hygienist appointment?
At your initial appointment a thorough and comprehensive assessment will be undertaken to screen your mouth for active signs of gum disease and evaluate the future likelihood of you developing gum disease. Our aim is for you to achieve excellent oral health therefore your treatment will be personalized to your individual needs – from simple scaling, which involves calculus and stain removal to advanced periodontal therapy. We will also provide you all the latest advice and recommended oral hygiene aids so you will know how to best keep your gums healthy and your teeth clean and white every day.
Our points of difference:
Our dental hygienists use the most modern, evidence based methodologies and leading technologies. Intraoral cameras to monitor your oral hygiene. Air powdered polishing is a method of professional mechanical tooth cleaning. The system emits a combination of air, non-abrasive power and water on to the teeth, providing a level of cleanliness that could not be achieved with conventional paste polishers. This pain-free, non-invasive treatment is recognized as one of the most efficient and affective methods of cleaning and combating extrinsic discolouration. Removing even the most persistent of stains. Air-powdered polishing is much faster than traditional polishing methods and, due to its non-invasive nature, can be safely used on restorations and implants.
We also use a state-of-the-art therapeutic polishing powder that has the unique properties of simultaneously sealing exposed dentine to provide quick long-term relief from dental hypersensitivity, while removing stains and restoring the natural lustre and appearance of healthy teeth.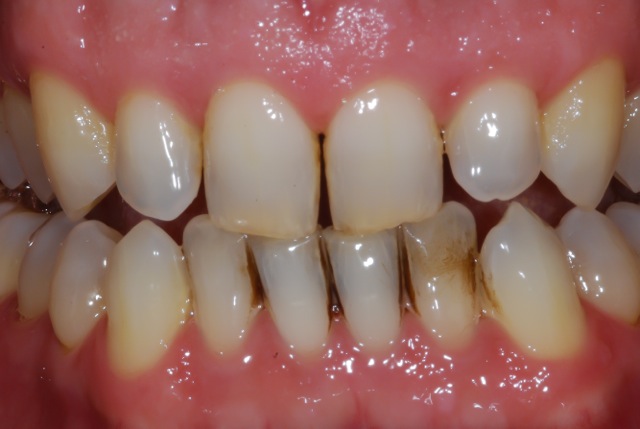 Before Air powder polishing showing bacterial plaque (Biofilm) and staining on the teeth.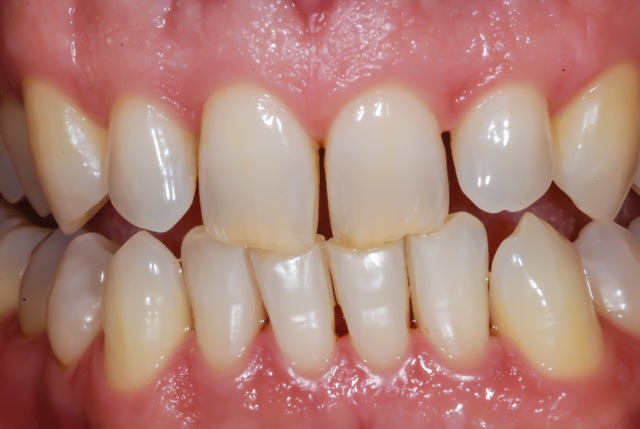 Immediate results of Air powder polishing, smooth, clean, bright white teeth free of bacterial plaque and stain.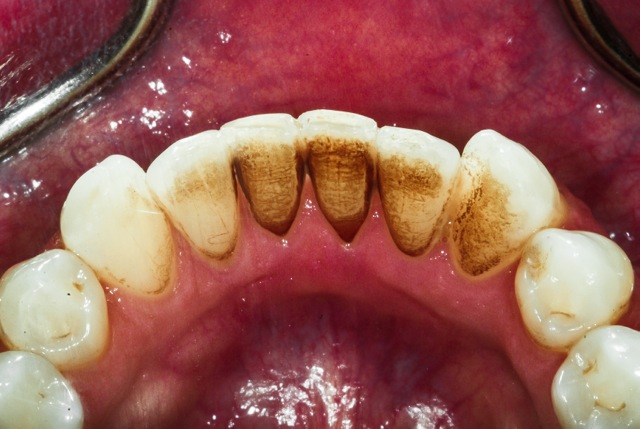 Inside of the lower teeth showing calculus and staining prior to hygienist treatment.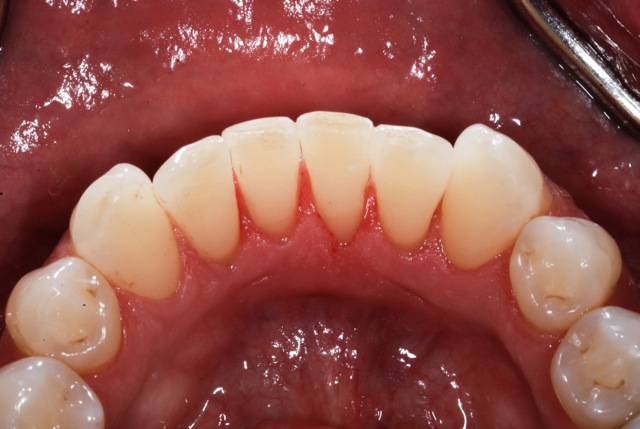 Lower incisor teeth after hygienist treatment using Air powder polishing.