Single Tooth Implants
This case illustraes the use of 2 separate dental implants to replace 2 missing lower incisor teeth that were damaged following a sporting injury. Dental implants can be used to achieve very natural tooth replacement that is just like having your own teeth back.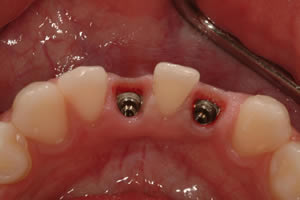 This shows the top of the two dental implants that have been placed in the lower jaw. The titanium implants fuse with the bone to form very strong foundations for the crowns. The top part of the implant has a connector to allow the attachment of a titanium post which will support the crowns.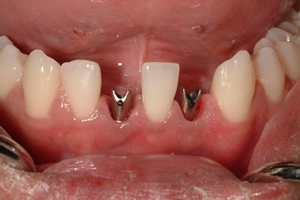 This shows the attachment of 2 titanium posts, customised using CAD technology. These posts are designed to support the crowns which are cemented to these posts.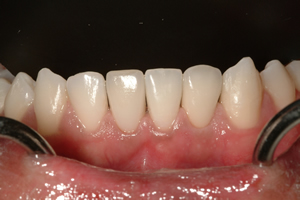 The final porcelain crowns have now been cemented to the titanium implant posts.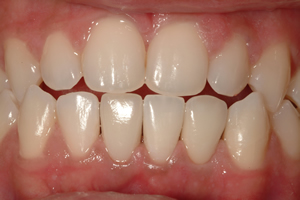 The final smile fully restored with 2 new dental implants to replace the two missing lower incisor teeth. This case illustrates how dental implants can be used to restore both function and aesthetics.