Ann
"I wanted a long-term solution to replace my front teeth that had to be removed."
Before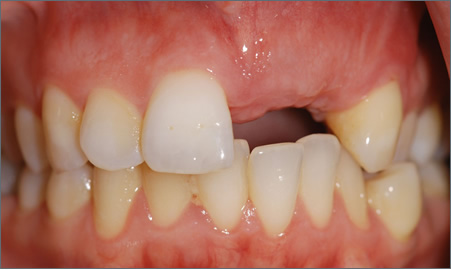 After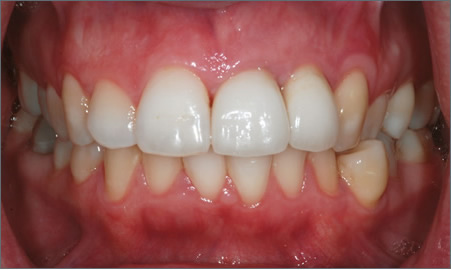 Ann's Journey towards a healthier smile
Ann had always had problems with two of her upper front teeth for as long as she could remember. Over the years the teeth had root-canal treatment and numerous fillings to try and repair them. They were often painful and in need for regular dental treatment. Ann finally got to the stage where the teeth could no longer be saved and would have to be removed. Ann turned to the Dental Implant Network for a solution to her challenging case.
"I have always had a big smile which was never perfect since I was a young child and my front teeth had always given me trouble. When my dentist told me they had deteriorated so much that I would have to remove them I was devastated."
Ann Before Treatment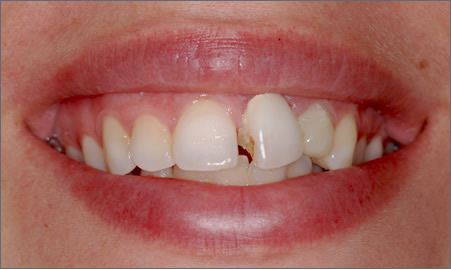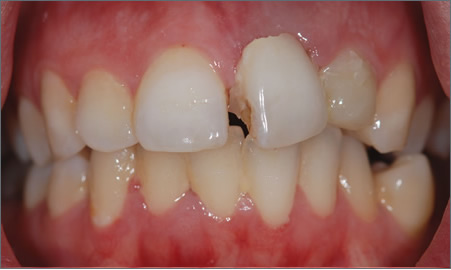 Ann had to have the upper left central and lateral incisors removed as infection was starting to develop around the roots of the teeth. This had started to cause problems for the gum around teeth also, requiring specialist surgical treatment to ensure an aesthetic outcome. The first step in Ann's journey involved carefully removing the damaged teeth and placing an immediate temporary denture.
Ann After Tooth removal and placement of immediate temporary denture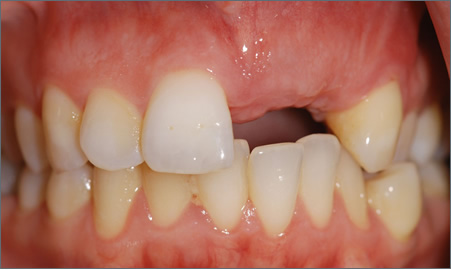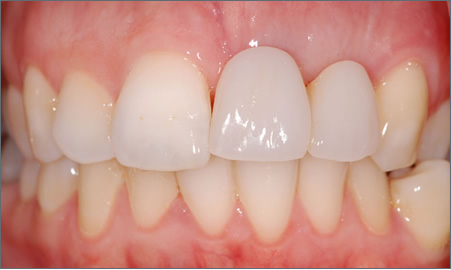 Ann's treatment involved the placement of 2 dental implants and repair to the receded gum. She was able to use a temporary partial denture while the dental implants and gum were healing as shown in the pictures above. This already provided an improvement in Ann's smile and she was well on her way to achieving her desire for a long-term, natural looking and feeling smile.
Ann After Dental Implant Treatment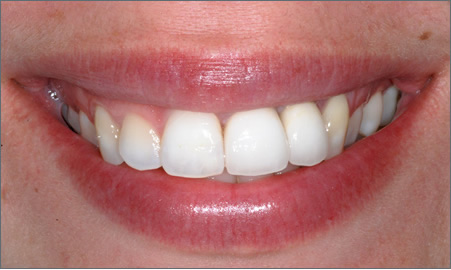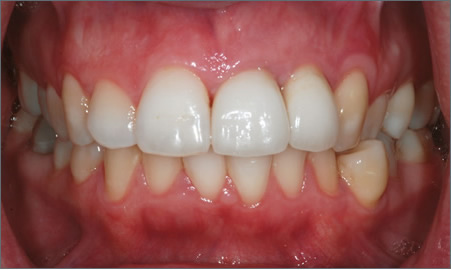 It's never too late to have the smile you deserve
Ann chose to replace her missing teeth with dental implants rather than living with removable denture or tooth-supported bridge and has never looked back.
"I have never been as happy as I am now with my new teeth. My dental implants look and feel so much better than my old teeth. My only regret is that I did not have this done years ago."
Ann received 2 dental implants with gum regeneration surgery and two Porcelain implant crowns along with some tooth whitening treatment. She no longer has to visit the dentist continually to have her teeth patched and filled.
Following dental implant treatment, Ann's mouth is comfortable and pain free. She is now able to enjoy eating her salads, crunchy cereal and corn on the cob!
Individual results will vary. Talk to one of our professionals about your individual situation.