Tim
" ... I want to acknowledge the wonderful job Institute of Dental Implants & Periodontics (IDIP), and most especially its principal, Michael Danesh-Meyer, did for me."
Before
After



For a number of years, medication I was taking for a neurological condition caused a major reduction in my saliva. Worse than the dry throat, this reduced the enzymes found in saliva which are a prime agent for attacking the plaque which is so damanging to teeth. Cutting a long story short, the deteriorating condition of mainly my top teeth led to a decision to replace them all with a full upper dental plate. What followed was an awful couple of years trying unsuccessfully to eat & speak with any confidence because the dental plate would just not consistently stay in place. All this despite the plate's fit being "adjusted" a number of times & using several different adhesives to try to hold it firmly in place. This ill fitting dental plate had a huge detrimental bearing on my day to day living.
I had heard it was possible to implant "anchors" in the jaw and affix tooth structures to them. An extensive web search turned up a technique called "All-on-4", widely practised overseas and catching on in a few NZ dental practices. The advantage of "All-on-4" is that a whole row of teeth can be fitted to just 4 strategically positioned implants. And the whole thing can be done, providing "ready-to-chew" teeth, in just 3 days! Take a look on the internet to get a grasp of what is involved. Just for now, I want to acknowledge the wonderful job Institute of Dental Implants & Periodontics (IDIP), and most especially its principal, Michael Danesh-Meyer, did for me.
After a fair bit of research and enquiry I eventually settle on Mike (as he prefers to be called), first because he seemed to have universal profession respect among his peers and second, because the institution he led - Institute of Dental Implants & Periodontics. It turned out to be an inspired choice.
Mike went to great lengths to understand my situation and aspirations, then took me through a detailed description of all the options, plusses and minuses, critical issues, etc. This dialogue went through several stages and included oral & email discussions, and reference to my own dentist. Mike is the most reassuring medical profession I have ever been treated by. He is lucid in explaining processes & was gently insistent that I fully understand what was involved before we jointly agreed to proceed with an "All-on-4" top bridge.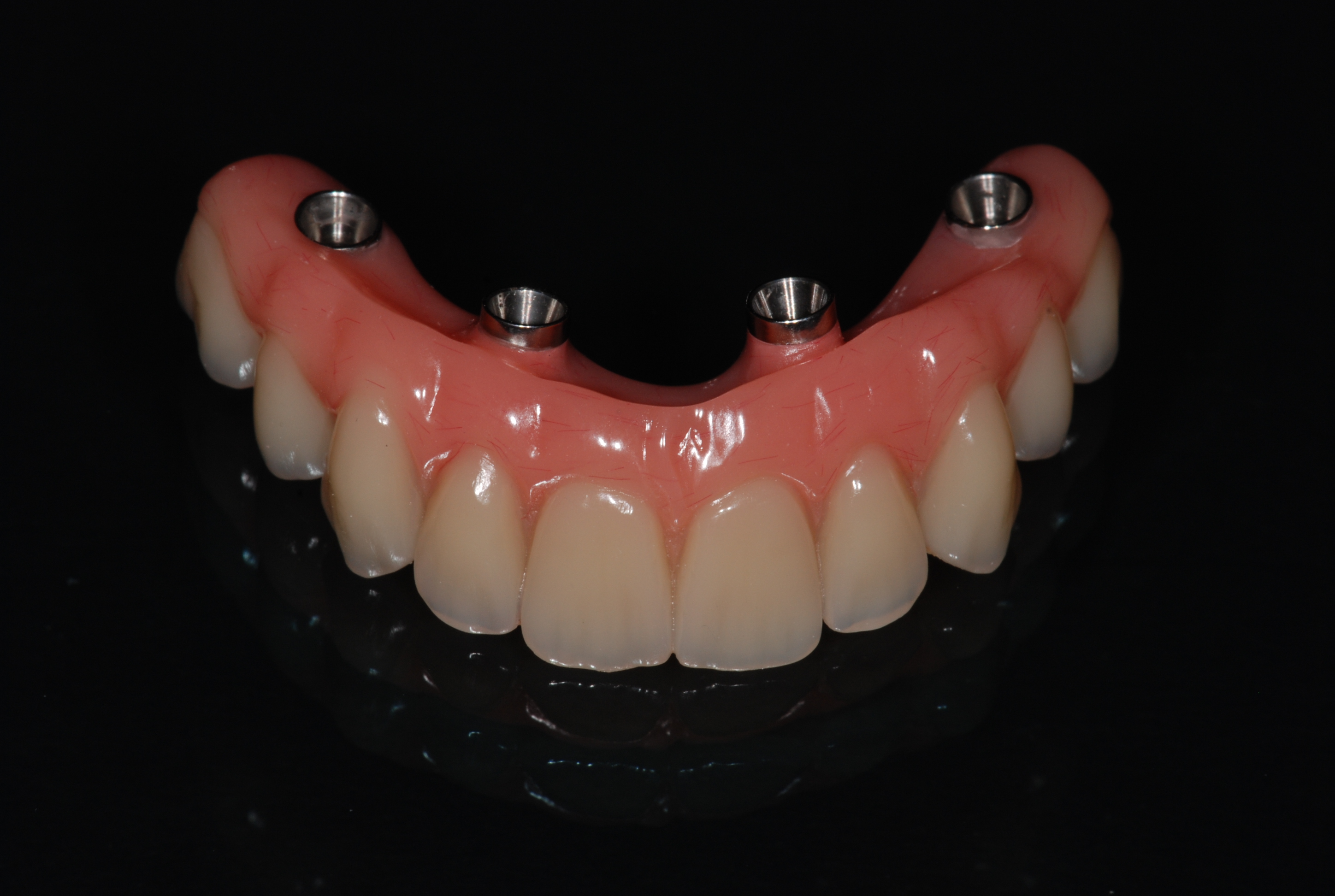 Without exception, all of the people at Institute of Dental Implants & Periodontics - from the genuinely friendly folk at reception through to all the other professionals I came into contact with - made me feel they were primarily there to attend to my particular issue. As a patient in an unfamiliar environment I really appreciate that and can unreservedly recommend Mike and his team to anyone contemplating this type of treatment.The process itself, over the course of 3 days, was uneventful. As Mike worked through the various stages I never felt left out of what he was doing, and why, and how. Six months later I continue to be very happy with the result and delight in biting into a juicy steak, or corn on the cob, or a crips apple. (Simple pleasures to be sure, but you do need functional biting gear!) And with Mike's help I have also embarked on an improved oral hygiene regime.
Individual results will vary. Talk to one of our professionals about your individual situation.